Renting Out vs. Selling Your Fixer-Upper
Flipping houses can be a very lucrative endeavor. But once you've renovated your fixer-upper, how do you decide between putting it on the real estate market or using it as an investment property and renting it out to tenants? Here, we'll look at the pros and cons to help you get the best return on your investment:
Being a Landlord…
Takes Time - When you're planning on renting a home, you'll have to advertise to find tenants, thoroughly screen and vet applicants, collect rent, and sometimes deal with complaints about leaky faucets and other inconveniences. Thankfully, some online tools can help you find the perfect renter: merge videos online for free using footage of your property as well as still photographs of its best features, and create montages to share on social media and capture the attention of home seekers.
Takes Money - Landlords are responsible for most repairs, small and large, in and around their property. And when you're dealing with a fixer-upper, the amount of money spent on fixes and upgrades can quickly add up, especially if you have to hire out to get the work done. That's why many homeowners find it easier to hire a property manager, especially if they have a full-time job and can't handle the day-to-day and administrative tasks that come with owning a rental house.
Can Be a Lucrative Side Job - As a landlord, not only do you own a valuable asset, but the rental income you get each month helps pay off your mortgage, builds more equity into your home, and covers some of the costs of upgrades and repairs. If you need help managing your rental, look for a licensed investment property manager, check their reviews and references, and make sure they have general liability insurance, property insurance, and errors and omissions insurance.
Selling Your Home…
Allows You to Reinvest - Whether you want to move into a bigger house or move to a different state, selling your fixer-upper will provide you with the cash you need to put a down payment on your dream home – or your next home building project. If you're not quite done with your renovations but don't want to put more money into your fixer-upper, you can sell it "as-is" and walk away cash in hand quicker. Whether you work with a real estate agent or decide to go the for-sale-by-owner route is up to you.
Has a Tax Benefit - The sale price of your house minus the home's tax basis (that is, the amount your house is worth for tax purposes) will determine your tax rate on capital gains. Increasing your home's tax basis with the money you spent on upgrades and improvements will allow you to exclude up to $500,000 from capital gain taxes, provided you live in your fixer-upper for at least two years.
Isn't Cheap - Closing costs can eat up 6% to 10% of your selling price. And buyers often ask sellers to pay for their own closing costs, adding an extra 3% to your tab. Other closing costs the seller has to pay include realtor's commission, recording fees, real estate, and transfer taxes. All these fees can quickly add up! Your buyer may also ask you to do some repairs around the property before closing on the house, and you'll have to spend some extra cash before moving out. Alternatively, you can issue the buyer a credit so they can hire their own contractors to perform the work.
Investing in a fixer-upper can have great benefits for your wallet. Whether you end up living in it, selling it, or renting it out is up to you. Think about filming videos before, during, and after your renovations and upgrades, and create a stunning presentation of your property to attract potential renters.
At saviorpm.com, property management is our specialty. If you're a homeowner looking for a full-service solution, give us a call at 985-868-3031.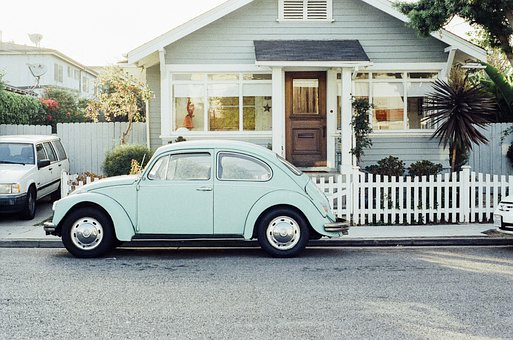 Image via Pixabay